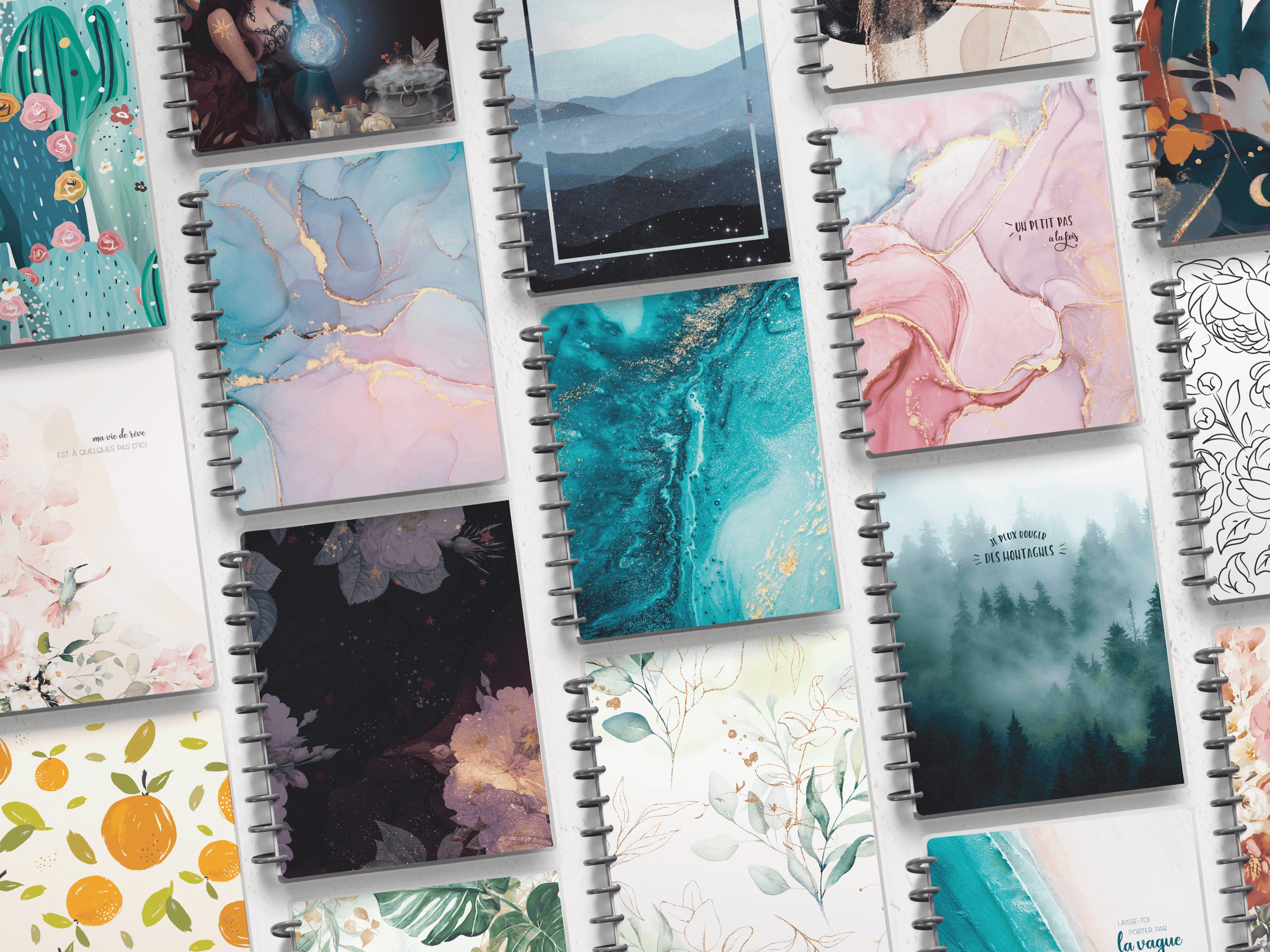 Finally a planner that suits you
The perfect marriage between a traditional planner and a bullet journal
Here is the wonderful tool that adapts to your needs, is easy to use and accompanies you in your quest for organization
-Marvellous? Aren't you exaggerating a bit, there? - No! Not even.
I don't know about you, but me, planner, I had tons of them.
The worst thing when your planner doesn't suit you is that instead of being a practical tool that helps you on a daily basis, it just hurts you. So it gathers dust.
Faced with the evidence that a solution was needed, I designed an planner to govern them all.
The one that will fulfill your wildest dreams and make you tripping over the organization of your time.
Look at this...
IT IS NOT ONLY PRACTICAL
Perpetual and undated
You can start whenever you want!
Are you now motivated to improve your time management? It's perfect! You won't have to wait until January to start your new calendar.
Are you going on vacation and have nothing to write down for a while? No waste; just skip the week(s) you don't need organization for.
Bullet point
Throughout the planner, you will find polka dots called "bullet points". They're magical for aligning everything perfectly and are pale enough to keep your week streamlined.
Bonus: they are less restrictive than horizontal lines and can be used as guides for your drawings or diagrams.
Plenty of room to breathe
The weeks are separated on two pages to have the maximum space to write and decorate! Who wouldn't love that?
Your week at a glance, and plenty of space for your favorite tights 🤩
In French and printed in Quebec
At the time when I was looking for the rare pearl, there was no planner that was to my liking and in French.
I don't know about you, but I like that my main organizational tool is in my mother tongue!
BUT ALSO CUSTOMIZABLE
Solid and interchangeable covers
Solid covers are life! No more little corner of the agenda that splits with use.
In addition to being resistant, they can be changed at any time according to your desire, to have something new all year round!
Stickers for all tastes
Decorative stickers to embellish your diary
Organizational stickers to help you mark important days
Icons and pictograms specially designed for the planner.
Infinite refills
Refills full of wonders to accompany you in the management of your finances, your recipes, good well-being, your garden, your business, your everything .
Refills are truly THE thing that changes the game . It's the tool par excellence if you want to transform your diary into the ultimate weapon of daily efficiency and bring your long projects to fruition. It's sometimes difficult to keep the motivation and to stay constant. Refills are your solution!
Several possible layouts according to your needs
DISC BINDING, THIS MISUNDERSTOOD CREATURE
Disc binding is still not widely used in binding, so people are a little reluctant to use it since they don't know how it works or if it's reliable.
We love disc binding
Discs adapted to your needs
We love discs for many reasons. They are very solid. The discs are made of light and resistant aluminium;
You can choose the size of your discs according to the quantity of sheets in your planner.
The discs are also customizable: let your creativity run wild with discs of different colors
Allows an infinity of options
You can add and remove sheets at any time and anywhere in the calendar. This is a huge plus when you want to arrange the pages according to your needs.
You can remove the pages of the week to make your planning and your decoration, then put them back in place
( it seems that left-handers love this possibility! )